Introducing the first female Captain of the fleet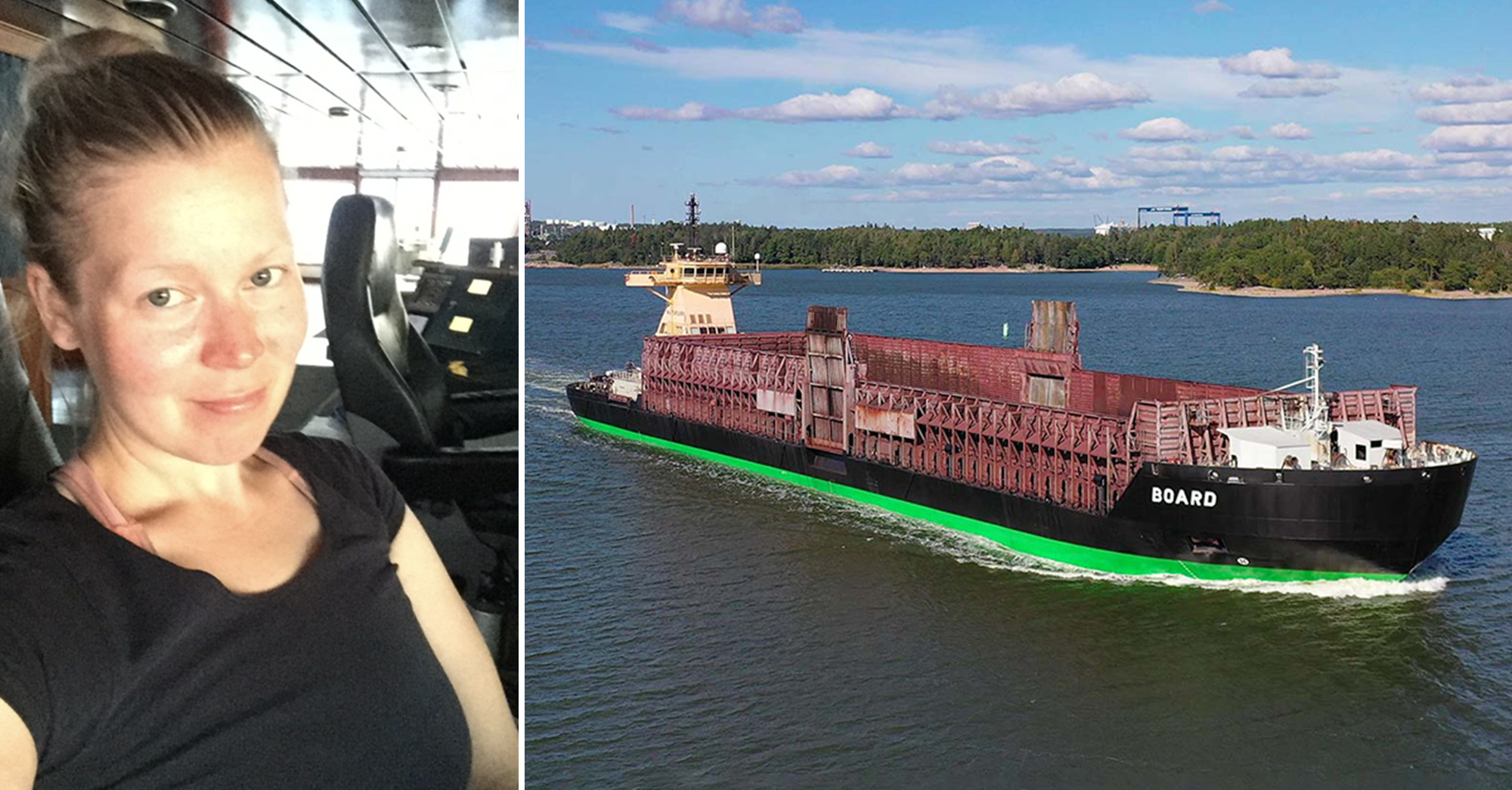 When Captain Katariina Mankinen took helm of pusher Rautaruukki earlier this year, she became the first woman to be in command of a vessel in ESL Shipping's fleet. Mankinen has worked at ESL Shipping since 2011, previously holding a position of Chief Officer on 25,000 dwt LNG-powered Viikki. While working as Chief Officer, she also completed Bachelor's degree in engineering broadening her understanding of technical systems.
"It's great to have the possibility to learn new things and to gain more experience", says Katariina Mankinen.
Currently only two percent of seafarers working under EU-flagged vessels are female and at ESL Shipping, the number of female seafarers has remained low as well.
"We hope Katariina's example encourages other women to apply to ESL Shipping. We see diversity strengthening our onboard teams and the whole organization", says Sea Personnel Director Mikko Rausti.
In a bigger picture, there is generational shift ongoing because many long serving employees have and will retire, and at the same time there is huge global demand for a competent crew. On positive side, this gives ESL Shipping the opportunity to seek and promote several young and hard-working personnel to new positions and ranks within the fleet.
For more information, please contact:
Mikko Rausti
Sea Personnel Director
Direct: +358 9 521 9933, firstname.lastname@eslshipping.com