Electramar, AtoB@C Shipping's first hybrid vessel successfully launched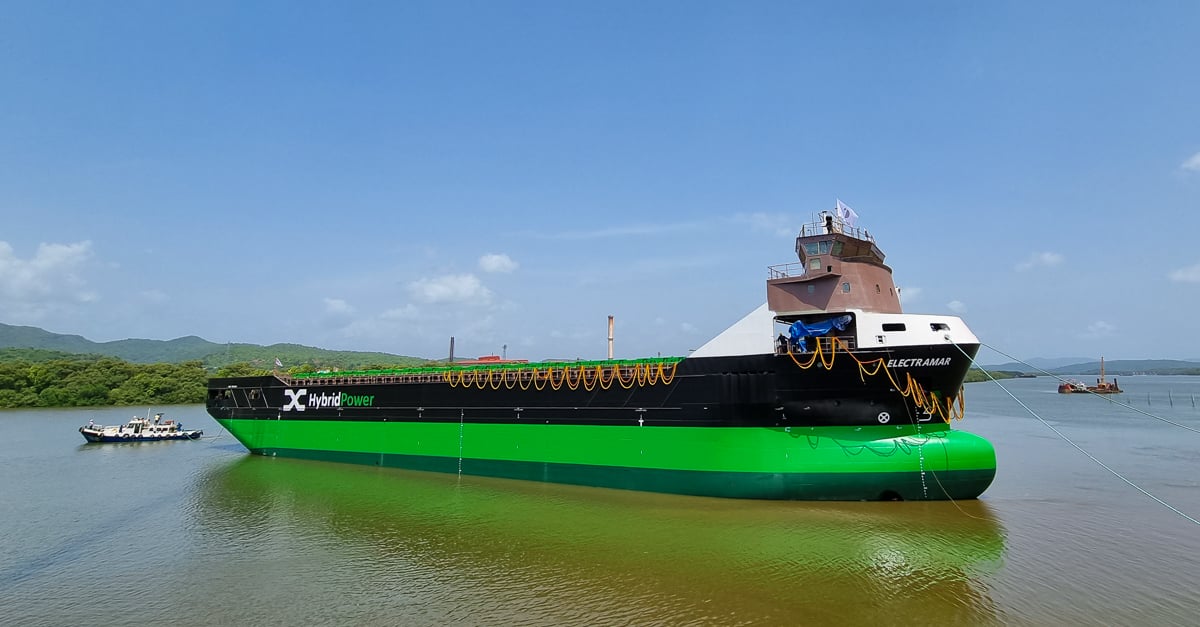 Electramar was successfully launched at Chowgule Shipyard on the 21st June. She is the first unit in the series of twelve highly energy-efficient plug-in hybrid vessels ordered by our subsidiary AtoB@C Shipping.
"The launching of a vessel is always a special moment in shipbuilding and we are excited to see the vessel in its real element for the first time", says Mikki Koskinen, Managing Director of ESL Shipping and Chairman of the Board of AtoB@C Shipping.
Currently, the shipyard has five vessels under construction at various stages. The steel cutting ceremony for the fifth vessel in the series, Maximar, was celebrated at the shipyard in the traditional Indian way at the end of March and the keel laying of the fourth vessel, Aquamar, in late April.
Electramar will be delivered in the autumn of this year. After that, one vessel will follow every three months. The order consists of twelve vessels with the last delivery expected to be in the second quarter of 2026.
More information of the vessels is available here.
For more information, please contact:
Mikki Koskinen
Managing Director, ESL Shipping Ltd
Chairman of the Board, AtoB@C Shipping AB
mob. +358 50 351 7791, firstname.lastname@eslshipping.com
Frida Rowland
Commercial Director, AtoB@C Shipping & ESL Shipping
mob. +46 70 817 3620, firstname.lastname@eslshipping.com