Services
ESL Shipping's geared vessels are especially designed to operate in the demanding conditions of the Baltic Sea. The ice-strengthened and relatively shallow-draft ships are able to load and unload vessels at sea.
Sustainable shipping solutions
In all our activities, we strive to minimise adverse environmental impacts. Our ecosmart LNG-powered 25,000 dwt vessels Viikki and Haaga are the demonstration how we are able to achieve significant emissions reductions per cargo ton meeting already today IMO's -50% target for 2050. The use of LNG combined to numerous other energy saving measures results over 50% less CO2-emissions compared to previous vessel generation.
Our whole fleet is able to use Neste's co-processed marine fuel, which will reduce lifecycle GHG-emissions up to 80%. In addition to biodiesel, Viikki and Haaga are able to use liquefied biogas (LBG) as well.
Emissions in port can be reduced in two different ways. Where available, Viikki and Haaga are able to connect to shore power in order to minimise emissions at port. We also offer our customers possibility to introduce Virtual Arrival concept, which strives to optimise vessel's speed during the passage and minimise the waiting time at the anchorage.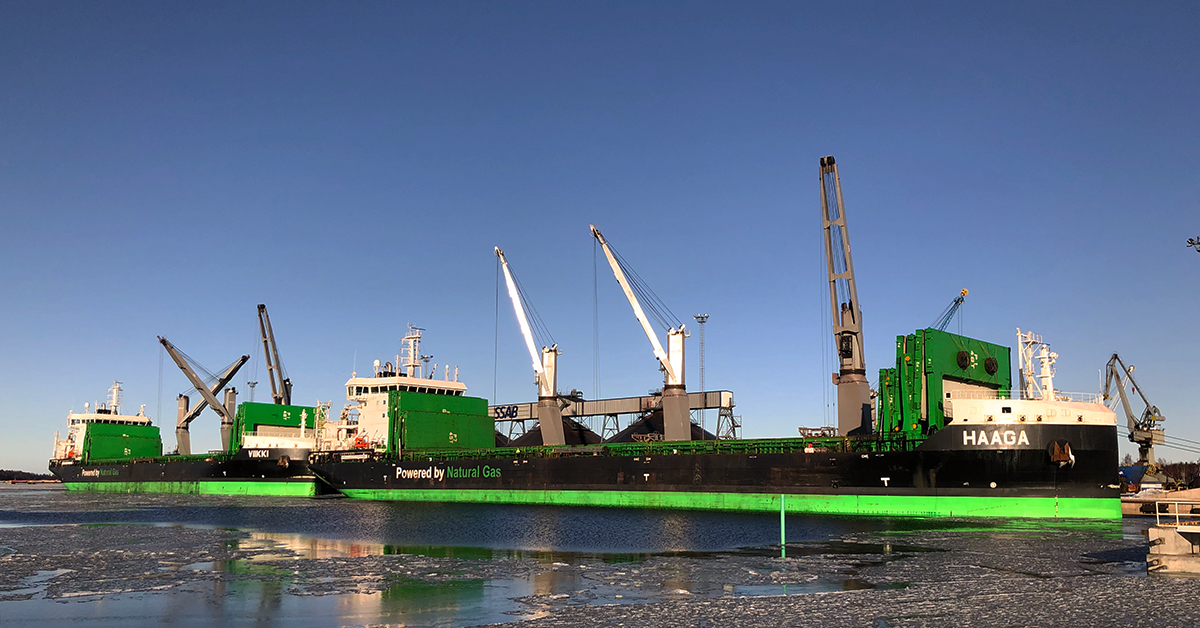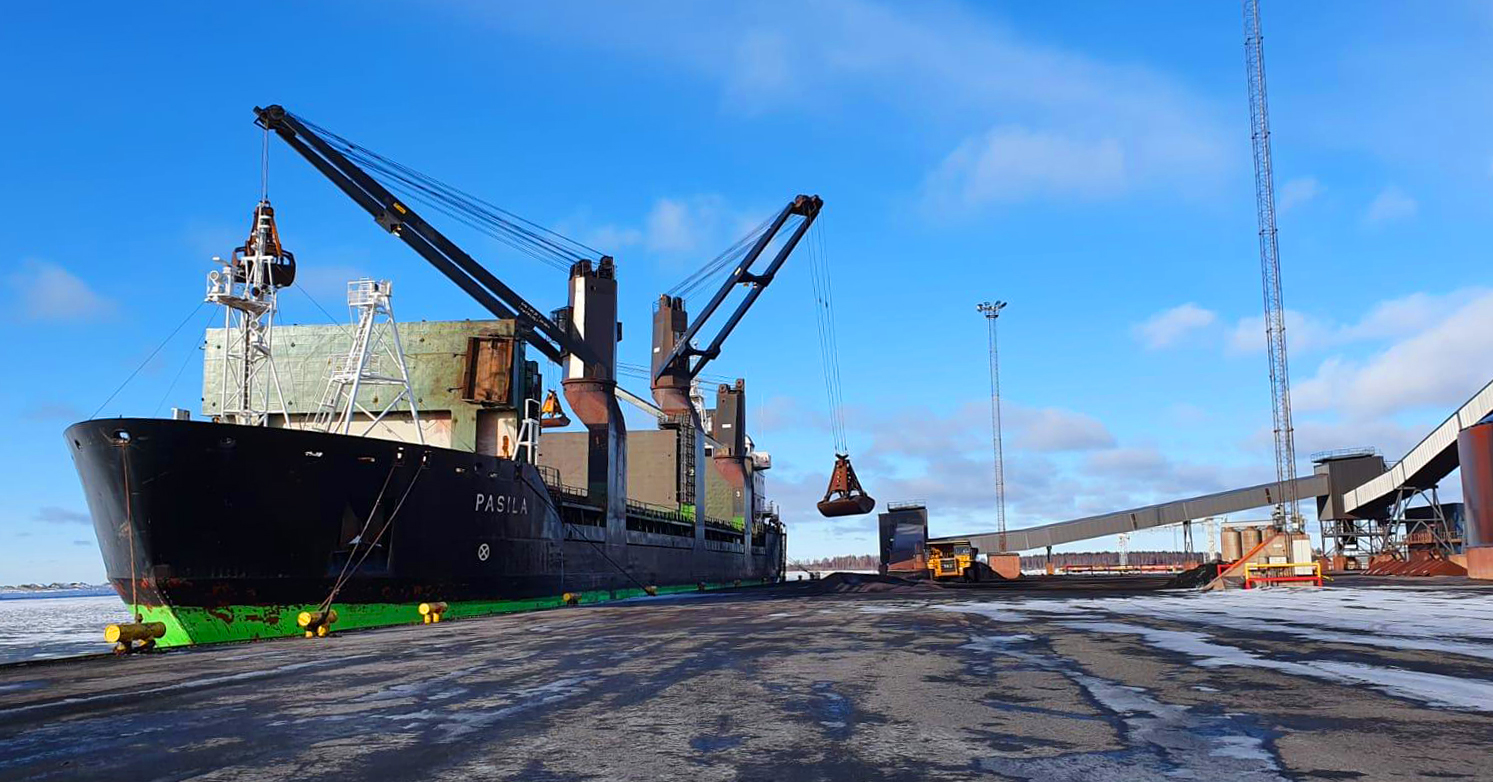 Geared fleet
All of ESL Shipping's vessels are equipped with three to four cargo cranes to make them independent of the loading and unloading services offered at ports. Each vessel has grabs and most of them bobcat for trimming. These features make port visits faster and operations more efficient.
In addition, ESL Shipping's vessels have been designed so that they can work right next to another ship, even in challenging conditions enabling loading and unloading at sea.
Transshipments at sea
We have performed ship-to-ship operations since 1981. Our vessels of 13,000-25,000 dwt are equipped with side-mounted cranes and have been designed so that they can work next to another ship, even in challenging conditions. They are all equipped with fenders and sufficiently tall and long-armed cranes to operate effectively and safely.
In addition, we have four 13,500 dwt barges, which can be used as lightering vessel when ocean carrier is equipped with cranes.
Large ocean carriers cannot take full cargo in many of the largest export ports in the Baltic Sea due to draft limitations. By using our efficient shuttle vessels you can maximise the intake and benefit from economies of scale. To further maximise the intake, we can also offer topping after Danish Straits in Skaw where no draft limits apply for mother vessel.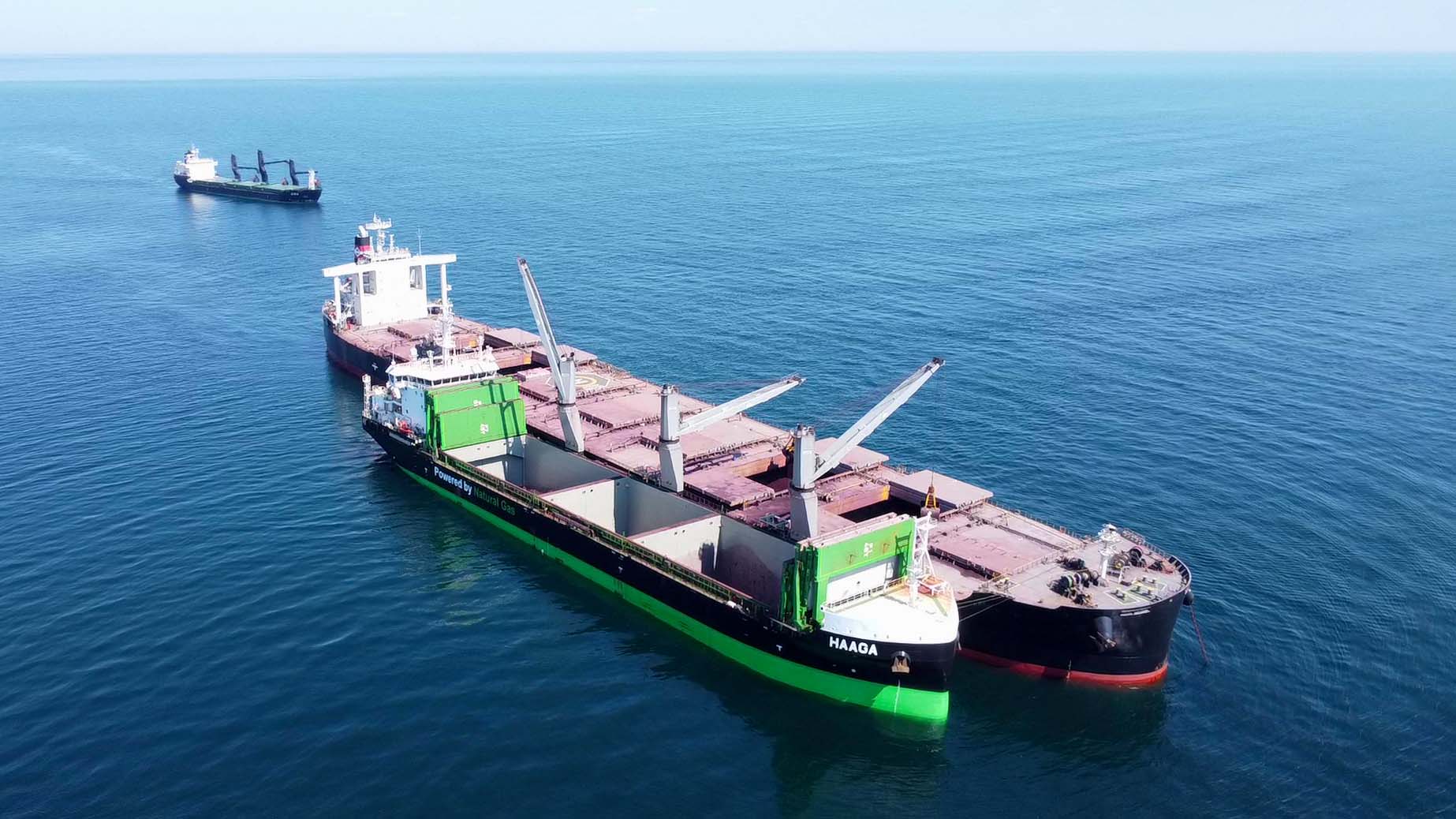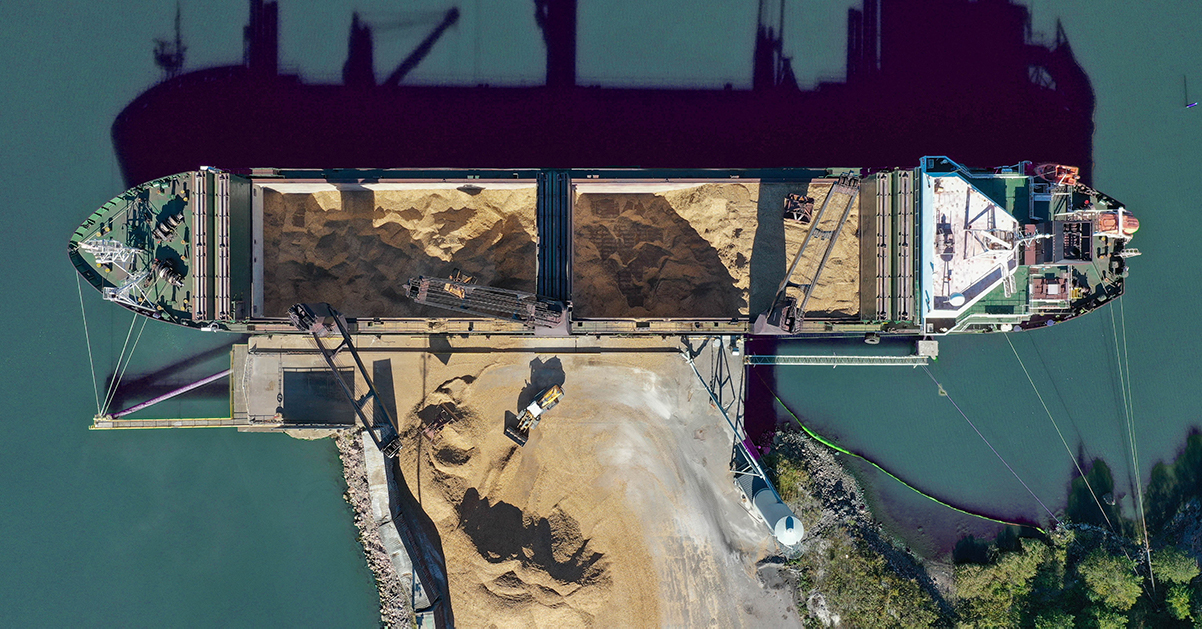 Dry bulk and breakbulk shipments
We carry bulk commodities such as iron ore, fertilizers, grain and dry biofuels as well as break bulk cargoes such as steel products and woodpulp. Our large fleet of vessels between 3,000 and 56,000 dwt provides customers with the possibility to choose the most suitable vessel size for each shipment.
All our vessels are equipped with cranes to make them independent of the loading and unloading services offered at ports. This makes port visits faster and operations more efficient.
Project cargoes
With the support of our own supercargo personnel, our vessels are the perfect fit for project shipments. Handysize and Supramax vessels are all equipped with cranes enabling independent cargo handling regardless of the port facilities available. Our vessels are also capable to take cargo on deck.
Thanks to the 110-metre long open hold, our 13,500 dwt pusherbarges are perfect for transporting large pieces such as long windmill blades. In addition, our barges are equipped with side ramp which enables easy access to the hold.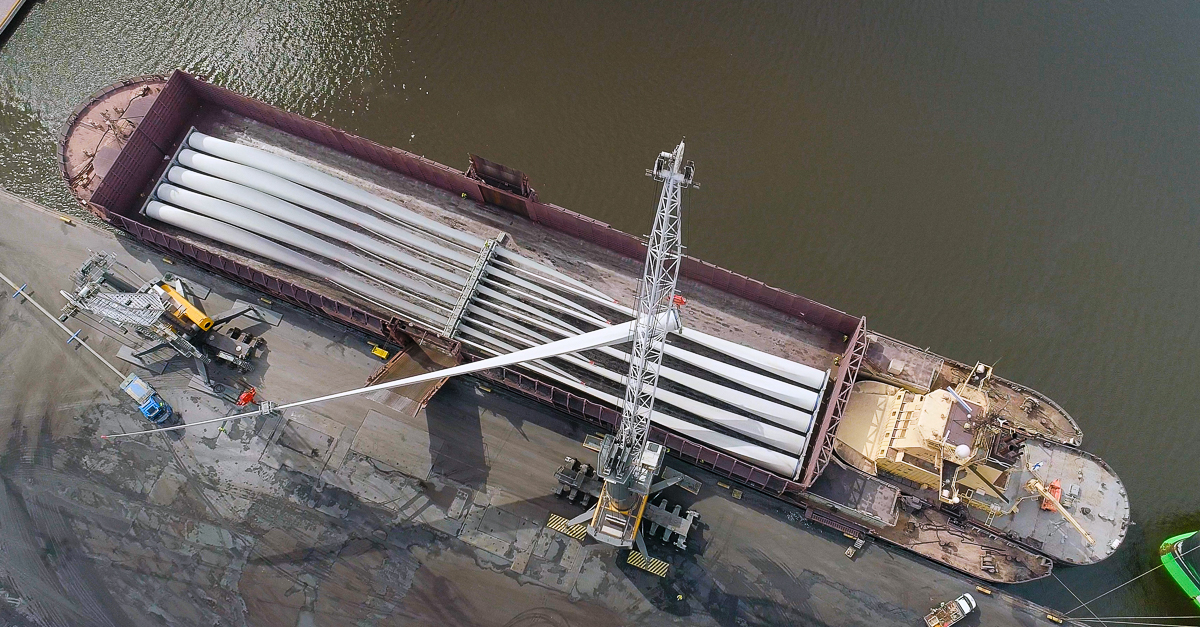 Arctic shipments
Besides the Baltic Sea, our ice-class vessels are a perfect fit for the extreme north, such as eastern coast of United States and Canada, the Russian Arctic and the Northern Sea Route. Arctic sea routes are normally only open from July to October, but our ice-strengthened vessels can also handle navigation during other times of the year.
Our 1A ice classed supramax-vessels Arkadia and Kumpula are regularly trading in Arctic areas and have valid Polar Code certificates. In recent years, both have successfully traded in the Canadian Arctic. In 2021 summer season, Kumpula completed two roundtrips from Murmansk, Russia to Asia via Northeast Passage.
Pasila has traded in Russian Arctic transporting project cargoes to LNG-terminal project in Yamal peninsula.
You can follow Haaga's first commercial voyage through Northeast Passage here.